Bitcoin, What Is It Exactly?
Imagine if the internet were a foreign country. Cryptocurrencies, like Bitcoin, are similar to foreign currencies but digital. Bitcoin gets rid of the need for a central authority like a government or bank, allowing people to make payments directly.
Purchasing bitcoin is easy, the first step is to set up a Crypto account. Setting one up is simple, all that is needed here is a current passport or driving license, an email account and a device like a smartphone, tablet or laptop.
Get Free Pills and Free Delivery
Purchase Bitcoin with your debit/credit card (Visa Card or MasterCard) and earn free medication and home delivery in the EU!
Get an amount of 30, 60 or 90 pills to get 20 for free!
Or
Get an amount of 120, 150 or 180 pills to get 40 for free!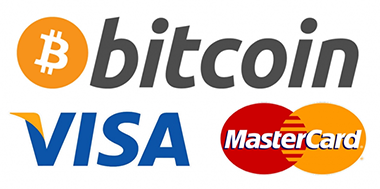 By following the steps outlined below you can benefit from extra free tablets as well as free home delivery to all areas in the EU!
How to Set Up Your Crypto Account
Have an ID ready (Driving license or Passport) and go to coinbase to begin registering a Bitcoin account.
Verify your account using a current form of ID by following the prompts. Once verified, you can add a MasterCard or Visa to purchase Bitcoin.
Top up your Crypto wallet with BTC (Bitcoin) using your Visa or MasterCard. Native currencies will be exchanged to Bitcoin once completed.
Step-by-step YouTube Tutorials
Online tutorials can be a great help sometimes. Below are some links to helpful videos that can guide you step by step. From setting up an account to verification and sending crypto, the videos below can help anyone, each step of the way:
Making a Payment with Bitcoin
Paying by Bitcoin is easy, just place an order just as you normally would and select Bitcoin as your preferred payment method. We will send out an email instantly which will contain the price of your order and the details of a crypto wallet address. Once the amount is paid to our crypto wallet, we will begin sending your order.
Other Benefits of Using Bitcoin
Payments made by Bitcoin are sent directly to us, this means that your bank can only see payments for Bitcoin. Reference on card statements will have no reference to our goods or services.
As transactions made on the block chain are instantaneous, we can verify payments much faster than those using other methods. Because of this, we can process orders much faster so they are received much quicker.
Still in Need of Assistance?
If you still need help with anything outlined above, do not hesitate to contact our customer support team on live chat. Our customer service agents are very responsive and available to help with any query 24 hours a day.